MEDICAL EQUIPMENT
Applied Fabrication and Machining, A Certified Veteran Owned Company is working to support the Healthcare and Hospitality Industry with Customized Resources for Safety and Efficiency.
American Designed and Manufactured
The Linen Cart was customized to help reduce work related injuries
The Mayo Medical Table was customized to help create more efficiencies in the operating room and medical offices
The Sharps Container was customized to help create a safe place to dispose of hypodermic needles and other safety related items.
FOR MORE INFORMATION ON THESE PRODUCTS CONTACT US DIRECTLY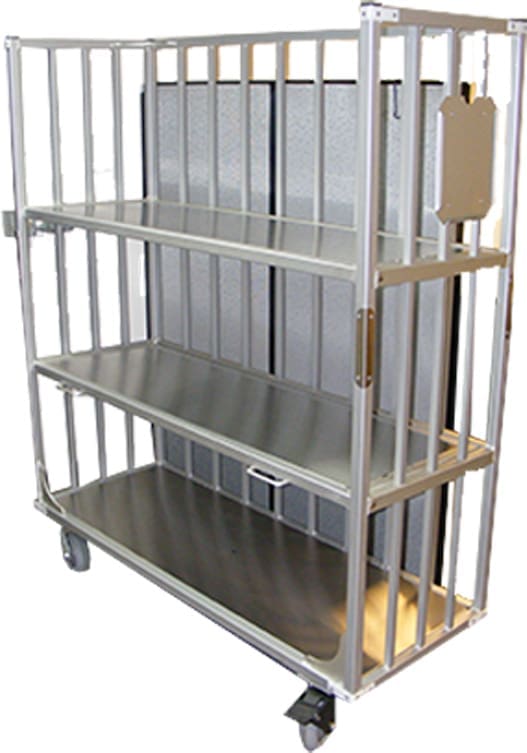 LINEN SERVICE CART
Easily converts from dirty linen hamper to shelving for transporting clean linens in just seconds.
Market Leading Maneuverability and Control Aluminum Frame – One third weight of steel.
Point of use swivel lock & brake caster configuration Hygienic – Chemical or Steam Clean
Ergonomic – Eliminate Workers' Comp Claims
Lower weight affords better control to avoid muscle strains, finger pinches, foot roll overs, while reducing the potential for property damage.
Dims: Length: 59.5" Width: 22.5" Height: 71" Weight: 102 Pounds Material: Aluminum and Stainless Steel Finish: Anodized or Painted Frame Wheels: Heavy Duty Molded Polyurethane – Standard Optional: Rubber, Polyolefin, Thermoplastic, Phenolic, Nylon, others upon request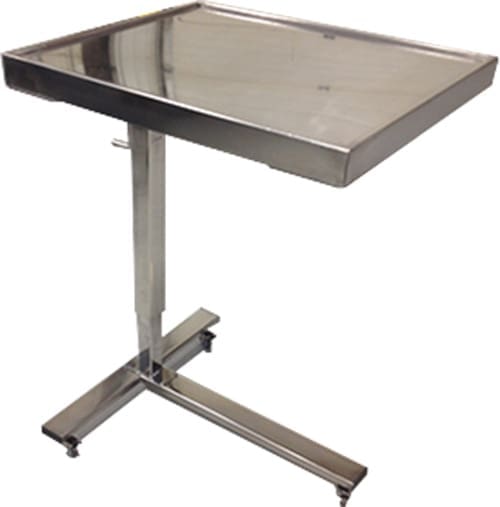 MAYO TABLE
Foot – Three Point Contact to Inhibit wobble on uneven floors – Configurable to Customer Specs
Casters – Blickle LPXA-TPA 50KD-FI-FK – High quality silky smooth rolling – Double ball bearing construction – Rolling Brake
Lift Mechanism – Acme Threaded Construction – Designed for Extended Service Life – Super Heavy Duty – Heavy Duty 11 ga Wall Square Tube
Table Top – Integrated Berm to Inhibit Roll-offs – Welded Box Channel Construction – Hidden Reinforcement Rib
Dims: Length: 36" Width: 21" Height: 42-57" Weight: 92 Pounds Material: 304 Stainless Steel Finish: #4 Brush Finish to Polish To Specification Of Your Choice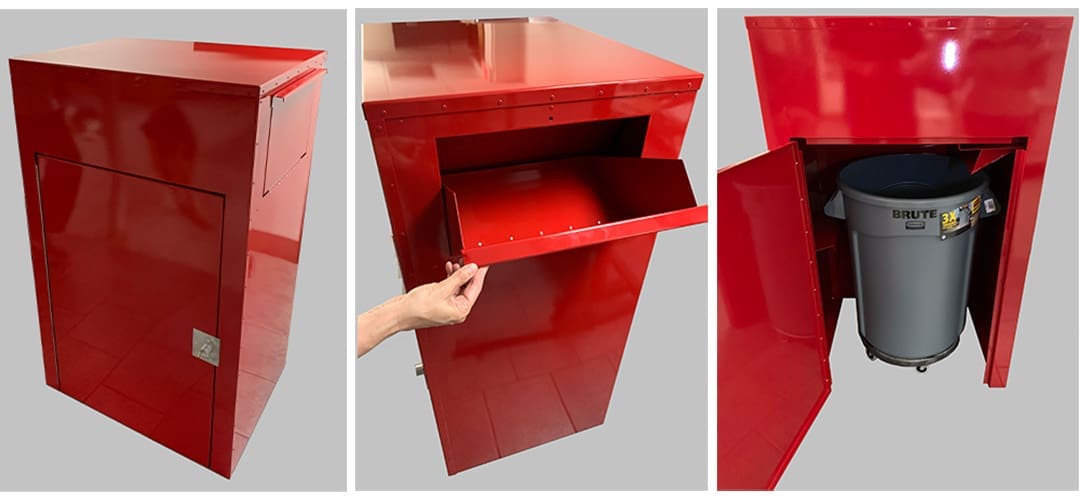 Tamper Proof Chute Escutcheon Plate at Lock
Capable of Accepting One Gallon Milk Jug (6"X6"X9.8")
Dims: Length: 34" Width: 34" Height: 51" Weight: 92 Pounds
Material: Carbon & Stainless Steel
Finish: Durable Powder Coat Paint.  Standard color, Safety Red, or can be painted to the Color Of Your Choice
Door : Left or Right Swing, Left or Right Side of Unit
FOR MORE INFORMATION ON THESE PRODUCTS CONTACT US DIRECTLY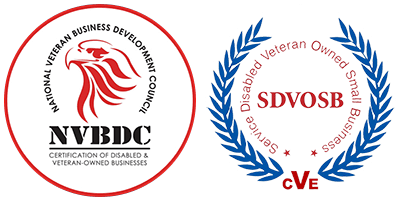 Certifications & Registrations
NVBDC Certified Disabled & Veteran-Owned Business
Certified Service-Disabled Veteran-Owned Small Business