Customer Success Stories
We have a staff full of expert engineers, fabricators, and machinists that know how to take your ideas and turn them into reality.
Applied Fab Machining is proud to have partnered with a wide range of companies in the Midwest and across the US.
Over the years, our team has expanded operations to meet the needs of our diverse set of clients. We pride ourselves on being able to serve many industries with our unique product offerings.
See a few examples of what we have done for others below or learn more about our capabilities in machining and fabrication!
Let's Work Together
See how we can help you with your next project.
Have a problem that needs our design and engineering expertise? Need a custom solution? Have a design but need someone with the technical know-how to get it done at a professional level? No problem! We are ready to get started.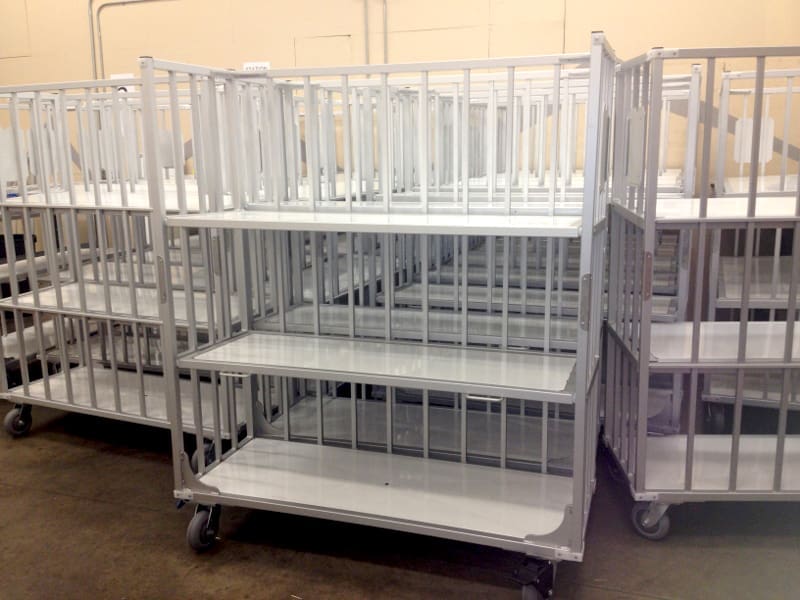 Problem: The client needed a product to handle both soiled and clean linens and garments. Similar products would often have premature failure and were very heavy.
Solution: We designed cart with collapsible shelves out of anodized aluminum
The cart was 67% lighter with much-improved durability
Completely eliminated workers compensation claims related to the previous linen cart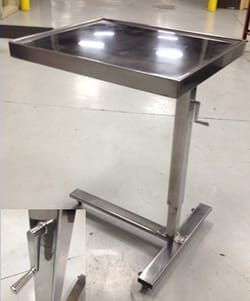 Mayo Surgical Instruments Tray
Problem: The client needed a surgical table with height adjustment capabilities, able to withstand sterilization, heavy loads, and extended use but at the same time be highly mobile.
Solution: Designed table from heat and corrosion-resistant stainless steel that successfully addressed all their needs